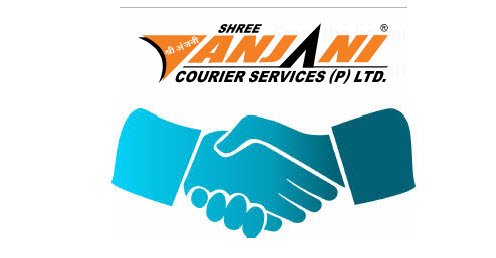 Shree Anjani franchise dealership details – contact number, investment, business criteria & online application
Shree Anjani courier Service Private Limited is India's most cost-effective Logistic Company. The company was established in 2003, with 18 years of experience they provide reliable delivery services.Shree Anjani welcomes new partner to join their franchise network in India. For any company, their franchise is the main pillar to expand the network. Therefore they do not apply critical terms and condition for the franchise service. Any individual who lives in India can apply for the franchise to become a partner with them. We have already discussed some of the top courier companies in India like Ekart, Bluedart, DTDC business. But you can also start courier franchise with Shree Anjani courier to earn a good profit margin.
Shree Anjani Courier Franchise Opportunity
Shree Anjani courier franchise benefits
The company provides all the training material and franchise application (software)
You don't need to invest the huge amount to run the business.
The basic terms and conditions let you manage your business proper way.
Shree Anjani courier uses advanced software to update the delivery status
All shipment and tracking process works automatically, therefore you can work without any hassle
You invest minimal fees and earn good commission by delivering their parcel
You get 24 /7 hrs customer service to resolve any problem
Shree Anjani franchise cost
The actual cost cannot be mentioned here. We tried to search the amount but we couldn't find any security deposit money details. However, you can set up your mind with maximum 1 lakh investment as a security money deposit. But the actual franchise cost may be different depending on service they provide to you.
How to submit franchise application to them? You can submit details through the online portal. They have official franchise application form, where you need to fill up the details and send to them. After verification, they will reply and if you are eligible you will be notified through sms.
Required land space
Most of the company never mention exact space that is required to open a courier business. But from our experience, we can tell you that you need minimum 300 square feet space to store goods and parcel. It will be better to ask the support team to get an exit overview regarding space.
Contract and agreement
When your application is approved by the franchise team, you need to sign on the contract agreement paper. But before signing you should read all the details related to total time period, business policy, commission and whether security money is refundable or non-refundable.
Accessories
Buy computers, laser printers, good scanner, internet, papers, shipping label etc.
Documents
Submit ration card, Pan card, Aadhar card, driving licence, electricity bill receipt, Voter ID,land acquisition paper and valid rental place documents.
Customer care service
Contact Number: +91 – 079 – 25450506, 25461202
Shree Anjani House,
34, Old Lati Bazar,
Near ST Bus Stand,
Raipur,
Ahmedabad – 380 022
Official Website