Enter your Cargolux Italia tracking number below.

Get live delivery information with our express delivery tracking system.
Cargolux Italia SpA
is an Italian all-cargo airline, founded in December 2008 as a joint venture between Italian stakeholders and Cargolux Airlines International SA, and is one of Europe's most important airlines for both imports and exports. It is intended to serve one of its markets, the Italian market.
The
company is headquartered in Vizzola Ticino, close to Milan Malpensa International Airport.
Cargolux Italia Tracking Help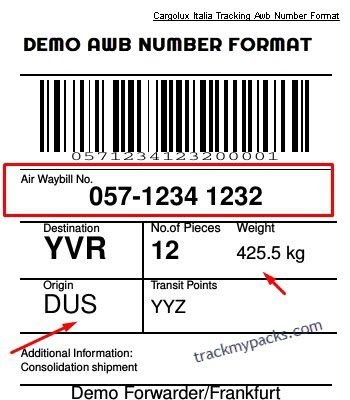 Cargolux Italia Tracking Help Center
If you have any problems with the Cargolux Italia tracking system, please submit your problem here.
We will help you as soon as possible.
Declaration
: We are not an official tracking service provider.
We cannot contact you on your behalf regarding any issues you may be facing.
Please visit the Cargolux Italia tracking portal to submit your ticket.
Track more air freight