Enter your Bangkok Airways cargo tracking number below to get real-time shipping information on our express tracking system.
About Bangkok Airways Cargo
Bangkok Airways
Co., Ltd. is a regional airline based in the Chatuchak district of Bangkok, Thailand.
It operates regular flights to Thailand, Cambodia, China, Hong Kong, Laos, Maldives, Burma, India and Singapore.
Its main base is Suvarnabhumi Airport in Bangkok.
Bangkok Airways is now the official sponsor of Lampang.
Bangkok Airways Cargo Tracking Help
If you are having trouble with the express tracking system, please track your package directly on the

Bangkok Airways Cargo

website.

If you can't get the tracking information from the official Bangkok Airways Cargo website, we recommend contacting them.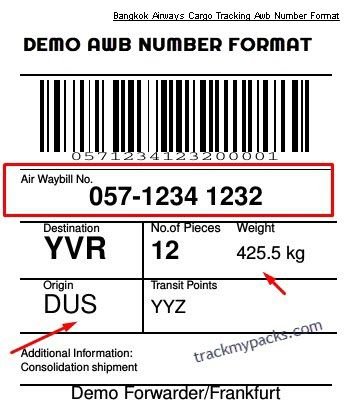 Bangkok Airways Cargo Tracking Help Center
If you have any issues with Bangkok Airways' cargo tracking system, please submit your issue here.
We will help you as soon as possible.
Declaration
: We are not an official tracking service provider and cannot contact you on your behalf regarding any issues you may be experiencing.
Please visit the Bangkok Airways Cargo Tracking Portal to submit your ticket.
Track more air freight